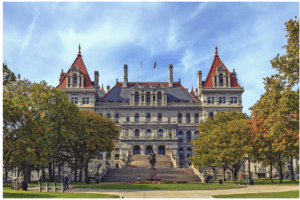 Written testimony on Health & Mental Hygiene was submitted to the NYS Joint Fiscal Committee of the Senate and Assembly on the 2024 Budget.
The League applauds that mental health has received significant attention in this year's proposed budget, but we note a number of specific additional areas where funding and regulation could significantly improve the lives and health of New York residents — 1) for children, 2) for rural and economically-disadvantaged residents, and 3) for providers who serve our most vulnerable residents.
As you know, health is a systemic variable: by improving access to quality care for our most vulnerable residents, we improve overall public health, improving and protecting everyone's lives….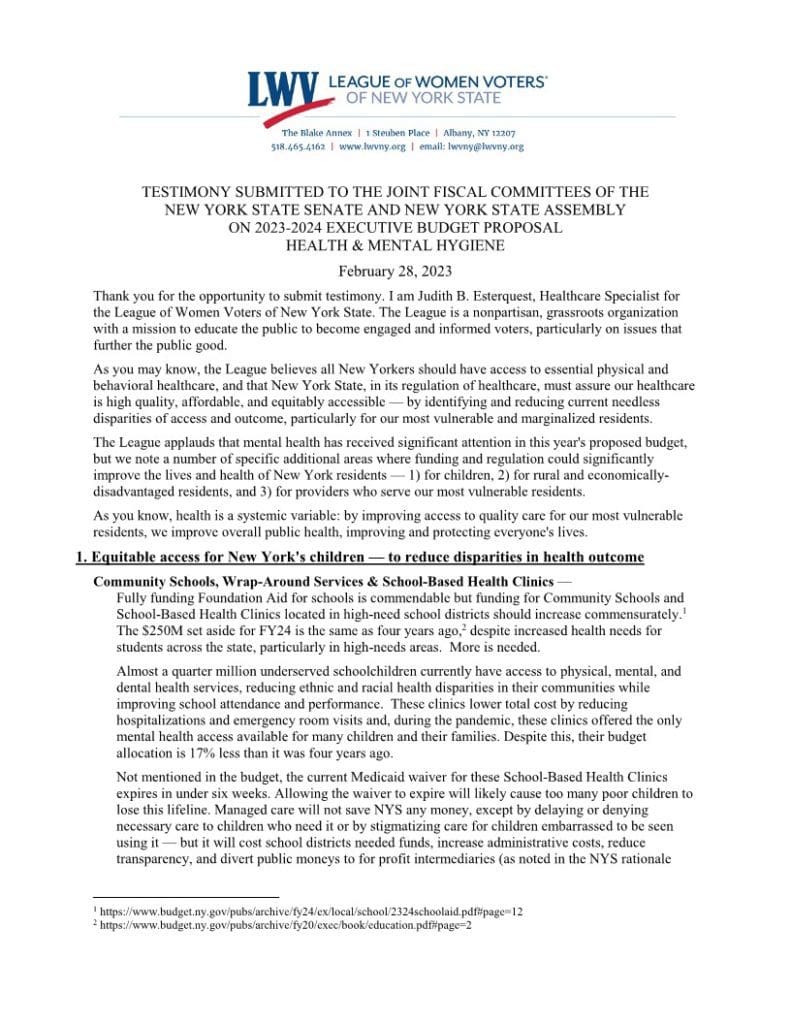 Click to Download the letter in its entirety.