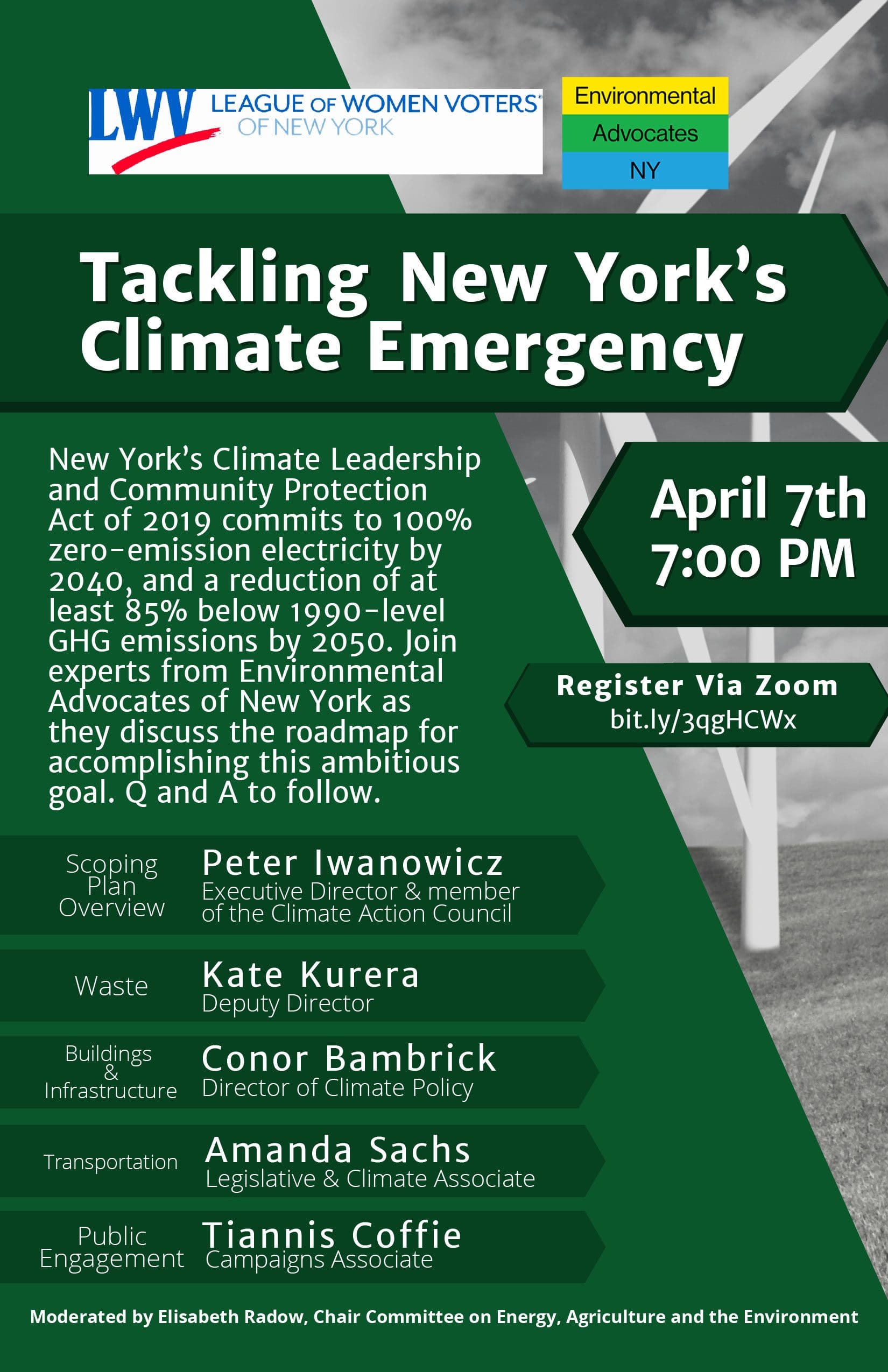 Tackling New York's Climate Emergency
New York's Climate Leadership and Community Protection Act of 2019 commits to 100% zero-emission electricity by 2040, and a reduction of at least 85% below 1990-level GHG emissions by 2050. Join experts from Environmental Advocates of New York as they discuss the roadmap for accomplishing this ambitious goal. Q and A to follow. This event is free and open to members of the public!
LWVNYS Environmental Specialist, Beth Radow, will moderate the panel discussion. Panelists are from Environmental Advocates.