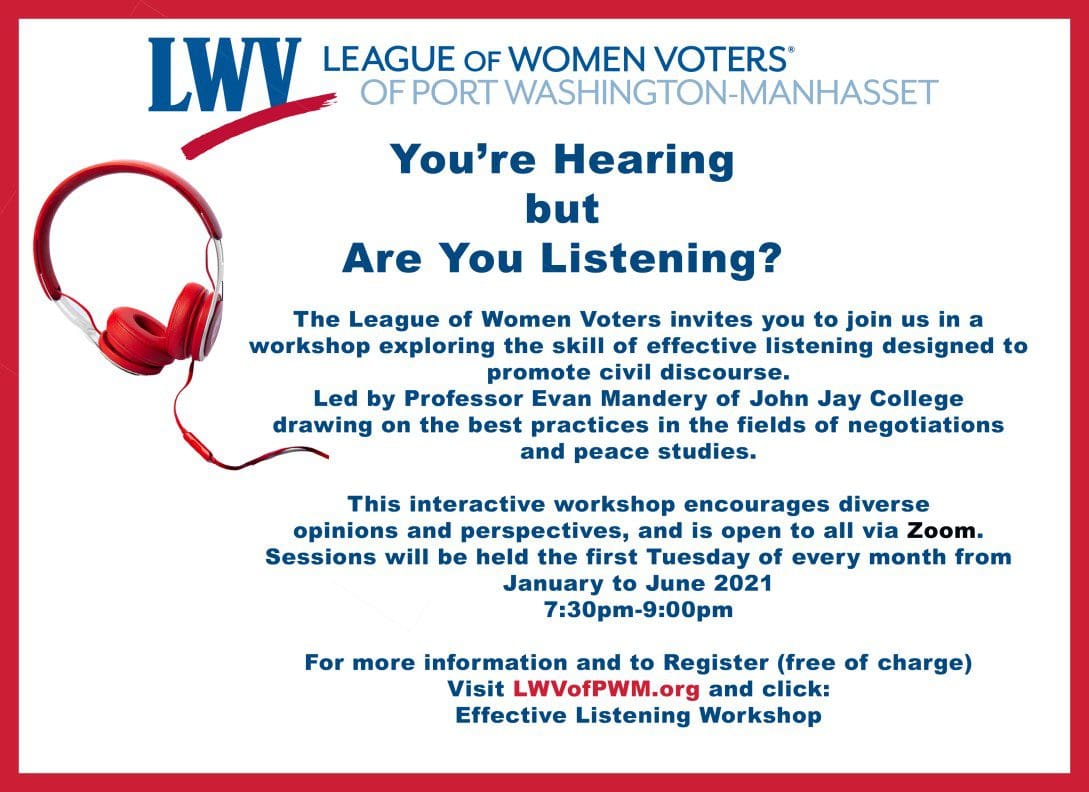 A Guided Tour
A program of six interactive classes, free and open to the public 
Promoting civil discourse is a LWV PWM priority
Please register using the Purple REGISTER Button by the Sunday before the class.
If you want to register within 48 hours of a class, email President@LWVofPWM.org.  
If you have attended a class, you do not need to register again.  
We are delighted to host Professor Evan Mandery
of John Jay College of Criminal Justice, noted author, and legal scholar, in a series of monthly meetings, free and "not for members only."  While we encourage parrticipation in all six sessions, if you can only make some of them, you are still encouaged to attend however many you can.
We seek local residents with diverse interests