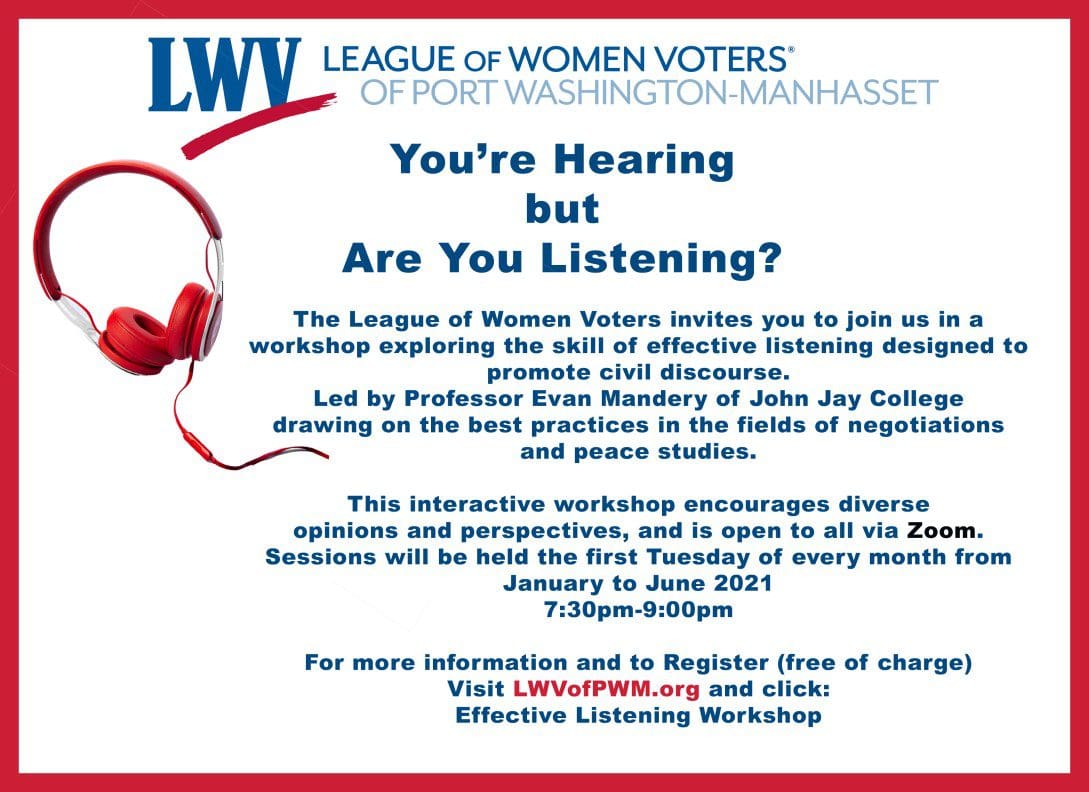 A Guided Tour
A program of six interactive classes, free and open to the public
Promoting civil discourse is a LWV PWM priority
Please register using the Purple REGISTER Button by the Sunday before the class.
If you want to register within 48 hours of a class, email President@LWVofPWM.org.  
If you have attended a class, you do not need to register again.  
We are delighted to host Professor Evan Mandery
of John Jay College of Criminal Justice, noted author, and legal scholar, in a series of monthly meetings, free and "not for members only."  While we encourage parrticipation in all six sessions, if you can only make some of them, you are still encouaged to attend however many you can.
We seek local residents with diverse interests & ideas

knowing that a mix of perspectives and experiences — across political, economic, religious, racial, cultural, age and gender lines — will offer the liveliest conversations, and the best opportunities to practice what we learn while gaining insights from voices we haven't previously engaged.
Prof. Mandery will draw upon best practices in the fields of negotiations and peace studies, focusing on skills such as:
listening to other perspectives,
being "present" during conversations,
improving non-verbal communication,
probing for meaning,
differentiating between listening and hearing, and
listening without judgement.
Group work and reflective exercises will reinforce each session's lessons.
The course consists of six 90-minute interactive Zoom sessions, January to June, on the first Tuesday of each month from 7:30 to 9:00 PM; the total time commitment is 12 hours plus some journaling work.
Participants will be asked to complete a survey at the beginning and end of the program, though participation in data collection is not required for joining the program.
Come engage with us to strengthen our civic bonds — one foundation of democracy.
Register (free) in 48 hours in advance of the class (or email president@LWVofPWM.org if within 48 hours):
https://us02web.zoom.us/meeting/register/tZEtfuitqT4uH9SF9GbC2PormtKZ6tFXHzTU 
After registering, you will receive confirmation with the link for joining the meeting. For more information or questions, email: president@lwvofpwm.org