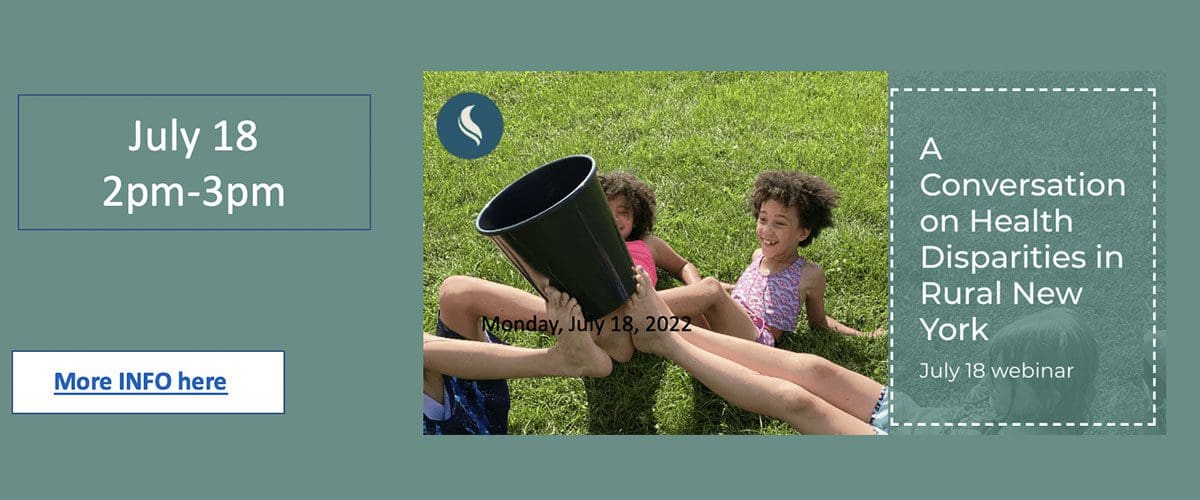 A Conversation on Rural Health Disparities in NYS
The Health Foundation for Western & Central New York's 2022 report Community Health Needs and Opportunities in WNY's Southern Tierhighlighted how the social determinants of health and other over-arching systemic needs have an impact on the well-being of people in this region.
Now, we're continuing this conversation by hosting a virtual meeting for community organizations, health care providers, funders, and others serving rural New York State.
Join us to hear from a panel of community health leaders from western New York's Southern Tier on key topics such as trauma-informed care and health equity issues affecting rural New Yorkers across the state.
The event will conclude with information about an upcoming funding opportunity for community-based organizations collaborating to address these issues.
Panelists
Amanda Gesing, Executive Director, YWCA Jamestown
Andrea Spako, An enrolled member of the Seneca Nation, Hawk Clan
Chloe Smith, Pastor, Board of Directors for Jamestown Baby Cafe, Board of Directors, Chautauqua Region Community Foundation
Christie Thornton, Executive Director, Olean YMCA
Helen Evans, Associate Director, Ardent Solutions
Tina Zerbian, Chief Executive Officer, Connecting Communities in Action